Paro: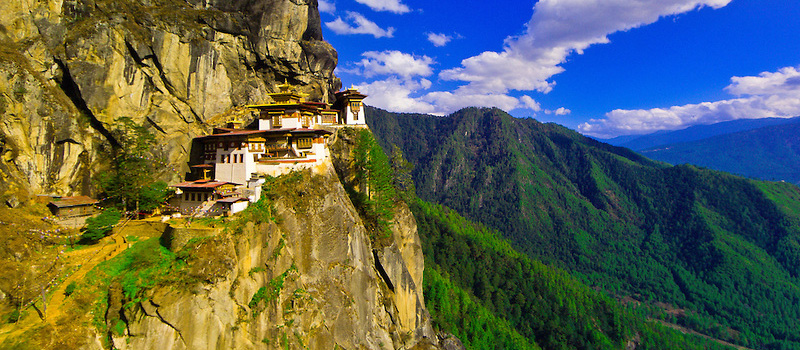 Paro is quite wide and the valley is very fertile agricultural land growing the principal crops of rice, wheat, apple and potatoes. It is the location of Bhutan's international airport.
Most visitors spend most of their days in Paro to visit the Bhutan's most iconic landmark Taktsang Monastery, the Tiger's Nest. This awe-inspiring temple was constructed upon a sheer cliff face, hundreds of meters above valley floor. There are also ancient temples that back to 14th century.
Places to visit in Paro:
Kyichu Lhakhang [Lhakhang means Temple]
Taktsang Lhakhang [Tiger's Nest]
Drugyel Dzong [Dzong means Fortress]
Dungtse Lhakhang
Ta Dzong [National Museum]
Rinpung Dzong
Thimphu: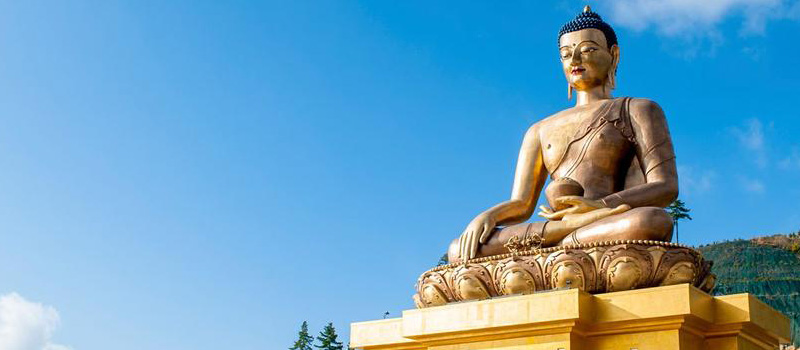 Thimphu is the capital of Bhutan. It has many modern and traditional buildings. The one of the most unusual capital city in the world, by keeping a strong national character in its architecture. One can also visit many sacred places here.Temperatures average between -2.6 to + 17 degrees Celsius during winter and 13 to 25 degrees Celsius during summer.
Places to visit in Thimphu:
The Memorial Chorten
Buddha Point (Kuensel Phodrang)
Weekly Market [Saturdays and Sundays]
Tashichoe Dzong [The biggest fortress in Bhutan]
National Library
School of Arts and Crafts
Royal Academy of Performing Arts
National Institute of Traditional Medicine
Zangto Pelri Lhakhang
Zoo
Changangkha Lhakhang
Drubthob Goemba [Nunnery]
Dechencholing Palace
Pangri Zampa Temple
Tango Goemba
Chari Goemba
Simthoka Dzong
Punakha: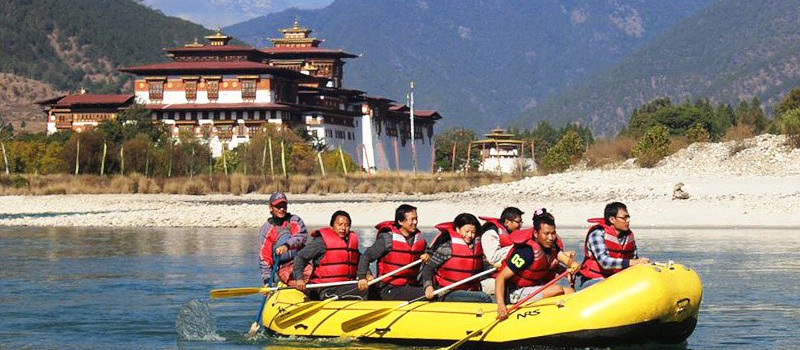 Punakha has an altitude of 4420 feet. Until 1955, Punakha served as the capital of Bhutan. It is also the winter seat of the Je Khenpo (Chief Abbot) and the monk body. It is fed by Pho Chu (male) and Mo Chu (female) rivers.
Places to visit in Punakha:
Chimi Lhakhang
Khamsum Yulley Namgyal Chorten
Sangchhen Dorji Lhuendrup Lhakhang Nunnery
Limbukha
Talo
Punakha Ritsha Village
Nalanda Buddhist College
Bumthang: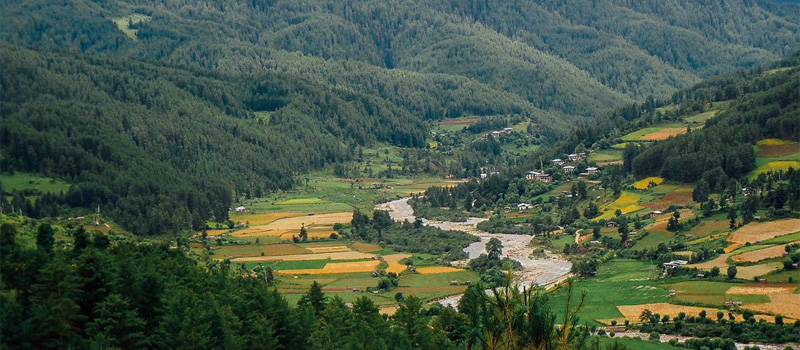 It has an altitude of 8,530 – 13,125 feet. This is one of the most beautiful valleys in Bhutan. There are many old and beautiful Buddhist temples and monasteries. It has been coined the Switzerland of Bhutan due to it's striking similarities. Many legendary tales of Guru Padmasambhava (the second Buddha in Bhutan) and the tertons (treasure finders) still exist in this district.
Places to visit in Bumthang:
Jakar Dzong [Castle of the White Bird]
Wangdichholing Palace
Lamey Goemba
Kurje Lhakhang [Ku means "body", Je means"imprint"]
Tamshing Lhakhang [Temple of Good Message]
Kencho Sum Lhakhang [known for its broken bell]
Member Tsho
Peling Sermon Chorten [Stupa]
Trongsa: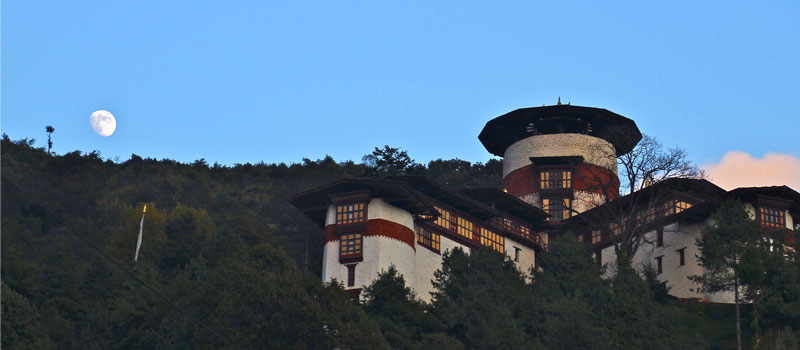 Trongsa has an altitude of 7,600 feet. It forms the central hub of the kingdom and is historically the place from where attempts at unifying the country were launched. The First King Ugyen Wangchuck, the Trongsa Penlop and his successor, Second King Jigme Wangchuck, ruled the country from Trongsa Dzong. Trongsa also boasts an impressive museum. The watchtower of Trongsa has been converted into a museum dedicated to the Wangchuck dynasty and is a good place to learn about the history of the kingdom.
Places to visit in Trongsa:
Trongsa Dzong
Chendebji Chorten [Stupa]
Ta Dzong
Trashiyangtse: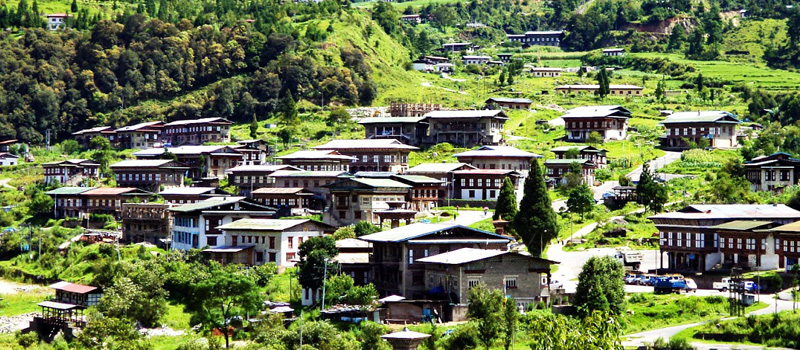 It is one hour drive from Tashigang Town to reach Tashiyangtse town. It has become the point of tourist because of Gomakora where Guru Rinpoche has meditated to subdue the demons. choten kora where it is one of the tourist attraction center due to the believe in bumdeling is a place of wild life century where you can find many species of animals and also it is the winter resident for the famous aand on verge of extension so called Black-necked Crane.  The building structure of Tashi Yangtse dzongkhag is built in such a way to preserve the culture of the Bhutan.
Places to visit in Trashiyangtse:
Dongdi Dzong
Chorten Kora
Institute of Zorig Chusum
Bomdeling
Rigsum Goemba
Tshenkharla Dzong
Gom Kora